Luxury lodges, caravans & holiday homes for sale in the New Forest.
Find your forever holiday

Introducing Green Hill Farm Holiday Village, your base for exploring the New Forest's rolling countryside, imposing forestry and unspoiled coastline.
The New Forest is pretty special. 566 square kilometres of unspoiled heathland, ancient woodland, river valleys, picture-postcard villages, cosy country pubs and sandy stretches — and not to forget the native ponies, of course.
All of this is right on our doorstep at Green Hill Farm — we're near Landford, in the beating heart of the New Forest National Park.
We're currently delighted to offer a selection of luxury lodges, caravans and holiday homes for sale on park. Join our New Forest holiday home ownership community for unlimited getaways to our gorgeous corner of the world.
Dive into the idyllic moors right on our doorstep, with endless undulating countryside. Uncover all those picture-postcard villages including Beaulieu, Burley, Lymington and Brockenhurst. Explore local produce, tea rooms and independent gift shops — and let's not forget the hustle and bustle of Salisbury.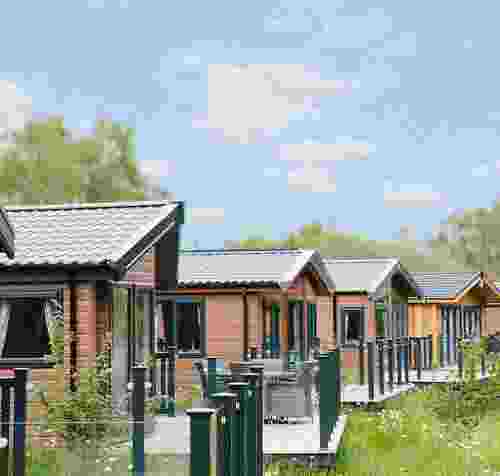 3 holiday homes available
Green Hill Farm Holiday Village
Green Hill Farm Holiday Village, New Road, Landford, Wiltshire SP5 2AZ
Meet our New Forest owners

After finding their forever home in the New Forest, Geoff and Lesley spend as much time as possible in their favourite neck of the woods with their dogs and two-year-old granddaughter. When they're not holidaying in their lodge, they use our Love To Let service to allow other families to enjoy it.


Our luxury lodges, caravans & holiday homes for sale in the New Forest.
At Green Hill Farm, we have a selection of new beautifully-designed luxury lodges, caravans and holiday homes for you to choose from — however big or small your family — with flexible ownership options available. We even have a limited number of pre-loved lodges available.
These lodges are the ideal launchpad for unlimited getaways to the New Forest — whether you're taking a quick weekend to recharge the batteries, or planning a fortnight-long summer holiday. Holiday home ownership in the New Forest opens up so many possibilities.

Escape, time and again.

New lodges, caravans & holiday homes

Spacious open living areas, stylish design, incredible build quality and beautiful, generous interior rooms.

New holiday homes for sale

Your base for adventure.

Pre-loved lodges, caravans & lodges

Pre-loved, but no less luxury. Enjoy ownership at the heart of the New Forest whilst saving a few pretty pennies.

Pre-loved holiday homes for sale
You'll love holiday home ownership in the New Forest with us.
Ownership with us is about more than just the lodge, holiday home or caravan — as important as that is. We like to think that it's our people, our team, our surroundings and our ethos that set us apart.
On park, we've worked hard to create a special community. You'll make friends for life amongst your fellow owners, and our staff will stop at nothing to ensure your latest getaway is the best yet.
We're committed to the environment, too. In fact, we're the first holiday park group in the UK to be awarded B Corp Certification. Every aspect of Green Hill Farm has consideration for the planet and our beautiful landscapes.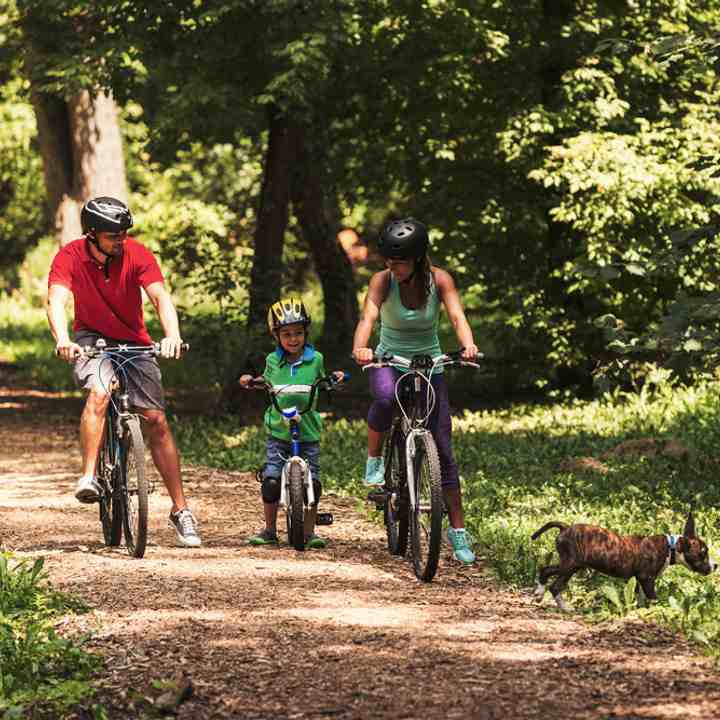 Welcome to Green Hill Farm.
Step through the gates at Green Hill Farm and you're immediately in over 150 square miles of world-famous forest and heathland — the New Forest National Park.
Back on park, you'll find manicured grounds, impeccable amenities and an unbeatable community spirit; despite all the adventures to be had off park, you don't even really need to leave Green Hill Farm to enjoy the luxury holiday home ownership lifestyle.
As well as a licensed park shop, table tennis, bike hire, petanque and an outdoor gym, we have superfast Wi-Fi — ideal for those cosy nights in with a film. There's also a number of seasonal favourites, including Ember (our on-park pizzeria), segways, archery and target shooting!
So, even though we have direct access to the New Forest, if you're keeping it low key, you don't even have to leave!
Dog & child friendly

WiFi connectivity

Ember Café & Bar

Direct New Forest access
Little ones, furry ones — the New Forest is the place to be.
There's no place like it for walkies with a difference. Green Hill Farm is completely dog friendly, with no shortage of picturesque walking routes and dog-friendly pubs for you to explore when you're not cosying up at your home from home.
Not only are we dog friendly, but we even have dog showers on park — so when you step back into your holiday home after a long day's adventure, no one's trailing mud!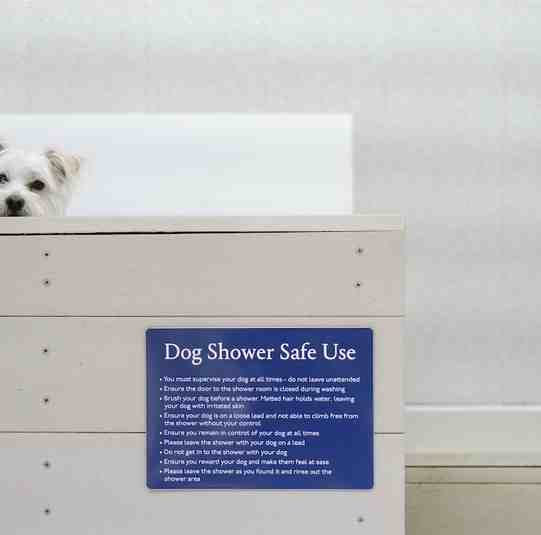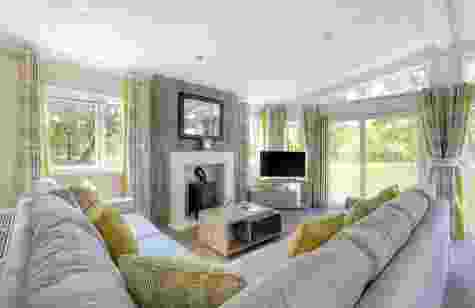 Step inside one of our luxury lodges, holiday homes or caravans.
Our spacious two and three bedroom homes feature family-sized kitchens, cosy bedrooms and plenty of storage. The ultimate way to get away, time and again. Your base for never-ending adventure at the heart of the New Forest. Note that features vary.
Double glazing & central heating
Superfast WiFi connectivity
Spacious, open-plan living areas
En suite bathrooms
Kitchens with integrated appliances
Contemporary interiors & modern furnishings
Freestanding furniture
Walk-in wardrobes
Decking
Outlook French doors
Fireplaces
Wine coolers
Ceiling speakers
Dog friendly
Private parking
2023 site fees included
Available now
Green Hill Farm Holiday Village Ownership
What do our owners love most?
From the freedom to get away at a moment's notice to wanting unlimited UK holidays by nature, there are many reasons why our little ownership community choose us as their springboard to forever holidays whenever. But don't just take our word for it...
Dive into the New Forest National Park.
We might only be a quick trip down the M3 from London, but we couldn't feel further away from all the hustle and bustle.
If you're not relaxing on your lodge decking under the tree top canopies or enjoying our on-park café, you might be winding through woodland with your four-legged friend, village hopping to Burley and Brockenhurst or even visiting the National Motor Museum in charming little Beaulieu.
Whilst you might not associate the New Forest with coastline, there's 40 miles of stunning shores — enjoy Keyhaven Marshes, the cliffs of Hordle and the colourful Georgian port town of Lymington at your fingertips.
If you're with the little ones, you might thank us for telling you that Peppa Pig World is only a 10-minute drive from our park!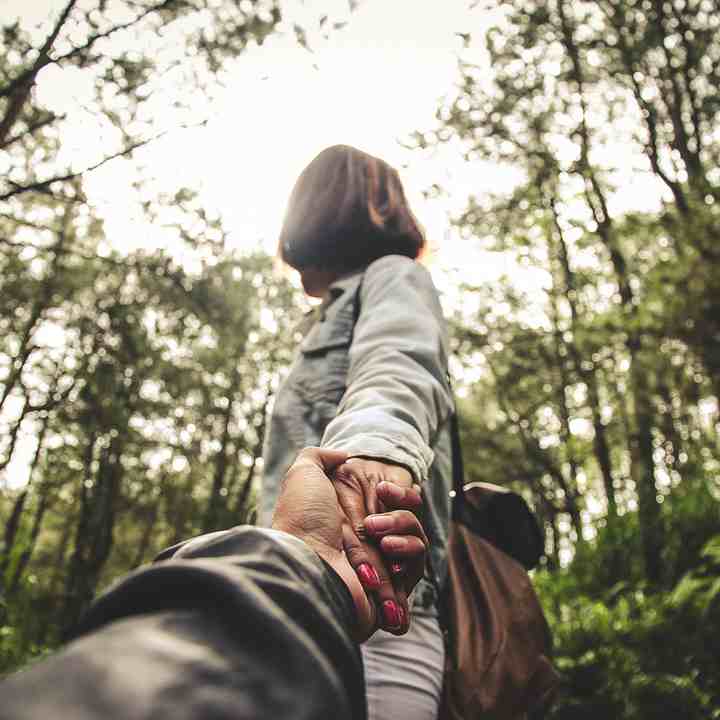 New Forest National Park

Exbury Gardens

Peppa Pig World

National Motor Museum, Beaulieu
Your journey to holiday home ownership in the New Forest.
Buying a luxury lodge, caravan or holiday home in the New Forest is a life-changing and exciting (if not daunting) decision.
Right from the moment you enquire through to getting the keys, we're here to help. Financing might be a particular sticking point; we have partnerships with industry leaders in financing holiday home purchases that we'd be able to discuss with you if required.
Once you're in, our after-sales team will be making sure you're settling in nicely. We want our owners to truly be a part of Green Hill Farm. After all, it's your home from home!
We operate an open-door policy, provide complete clarity on site fees and place paramount importance on all feedback. And, just for that additional peace of mind, all of our holiday homes come with extended warranty.
Interested? You can book a visit with the team or a virtual tour by calling 0333 200 1010, by emailing hello@lovatparks.com or by filling in the contact form below.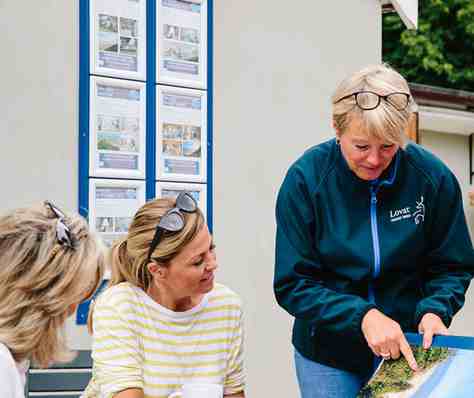 Start your New Forest holiday home ownership journey.
Choose native ponies for neighbours. Join our fantastic community of owners at Green Hill Farm.
Get in touch today
Why Lovat Parks?
We believe service truly matters

We care about people

We love the environment

We create community

We believe in fair practice