Welcome to
Golden Beach Holiday Park
in Sea Palling

Our owners only park in Norfolk 2 minutes walk from Sea Palling beach
Our owners only park is tucked away in the cheerful coastal village of Sea Palling, whose Blue Flag beach — just 300 yards away — is renowned for its outstanding, unspoiled natural beauty. Two minutes' walk and you're on the award-winning Sea Palling beach. Four miles and you're on the Broads. All very normal for Norfolk.
Then, just a short drive up the road, you've got The Broads National Park — undulating countryside, breathtaking wildlife and the opportunity to hone your boating skills right on your doorstep.

Golden Beach Holiday Park
Golden Beach Holiday Park, Beach Road, Sea Palling, Norfolk, NR12 0AL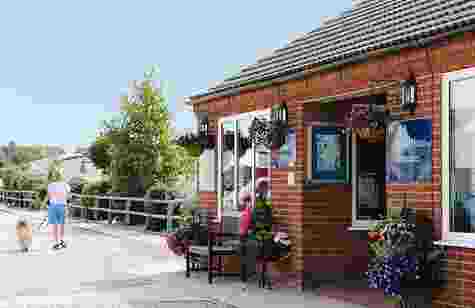 Our on-park amenities at Golden Beach.
Everything you need to just leave it all behind and head to the Norfolk coast. With a range of amenities and a dog-friendly beach and pub right on our doorstep, our owners can escape whenever they please.
Short walk to beach
Wi-Fi hotspot
Owners' lounge
Book exchange
Children's play area
Laundry room
Dog shower
CCTV across the park
Sea Palling — for those simple pleasures of a beach holiday.
There's nothing quite like a coastal getaway. It's exactly what you get at Sea Palling — the cheerful little north Norfolk village we call home.
Think leisurely strolls along immaculate golden sand, delicious homemade ice cream at Sandy Hills Snack Bar and a summer evening drink at Reefs overlooking the sea.
When you join us, you're only ever a quick journey away from everything else our gorgeous part of the world has to offer, too — why not head down to Hickling Broad to spot some wildlife, and perhaps book a boat tour?
Our closest bus stop is only 100m away from the park, so you're well connected (but well secluded)!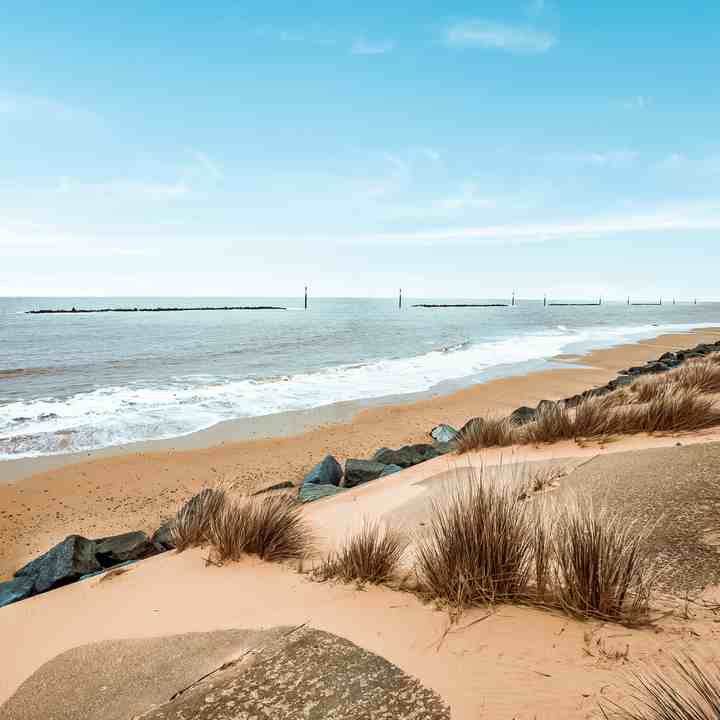 For endless getaways to the idyllic Norfolk Broads, coast and countryside.
In love with Norfolk? We can't blame you. We're so proud to boast such incredible surroundings.
Seize the opportunity to enjoy endless getaways to Norfolk by owning a holiday home or luxury lodge at Golden Beach.
From your initial enquiry though to getting the keys to your new home from home, our team are with you every step of the way.
For peace of mind, we even offer extended warranty on every holiday home.
Holiday homes in north Norfolk

Holiday homes for sale in Sea Palling

Step into your very own slice of Norfolk's stunning coast.

Buy a holiday home
All those home-from-home comforts.
You'll feel part of our awesome community from the very first moment you step on park.
There's everything you need at Golden Beach — as well as a range of incredible holiday homes, there's on-park children's play areas and even dog showers. Why not grab a coffee in our owners' lounge and flick through a couple of books from our exchange's large collection?
Looking to book a taxi, or need a helping hand with directions? Nothing's too much trouble for our team, either. We're your family's launchpad to make memories that last a lifetime in north Norfolk.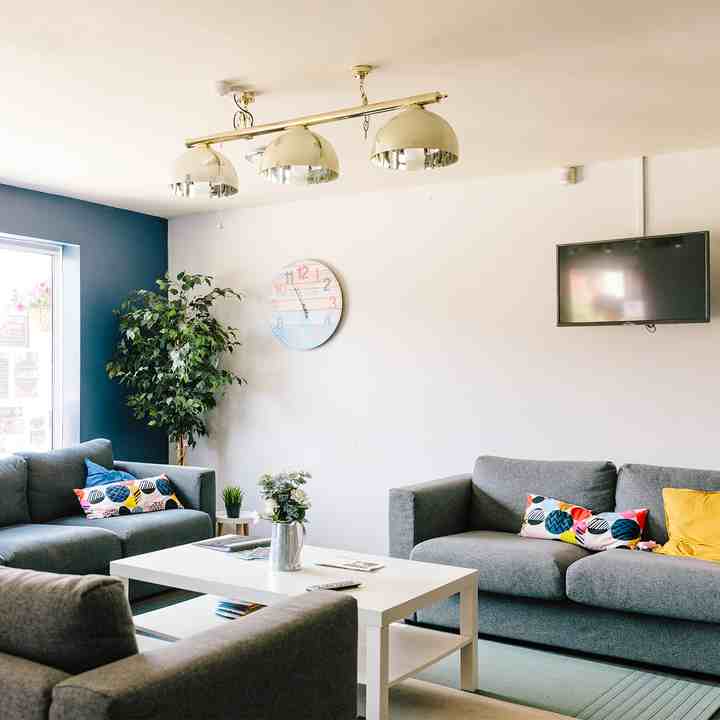 Wi-Fi hotspots

Pet friendly

Children's play area

Owners' lounge
Pleasure for pooches.
We're literally on the doorstep of an immaculate, award-winning, dog-friendly Blue Flag beach — perfect for stretching all four legs.
Then, once everyone's tired out, feel free to make the most of our on-park doggy treat stand and dog showers. There's no shortage of dog-friendly pubs in Sea Palling to nip into for a quick refreshment, either — may we recommend Reefs Bar, just nearby to our park? As well as a lovely locally-brewed ale, they do some awesome food for you and your four legged friends.
We all know it's not really a family holiday without our pets. As an owner, whenever you join us, you're more than welcome to bring up to two dogs. If you have more than two, it shouldn't be a problem of course — just ask one of the team.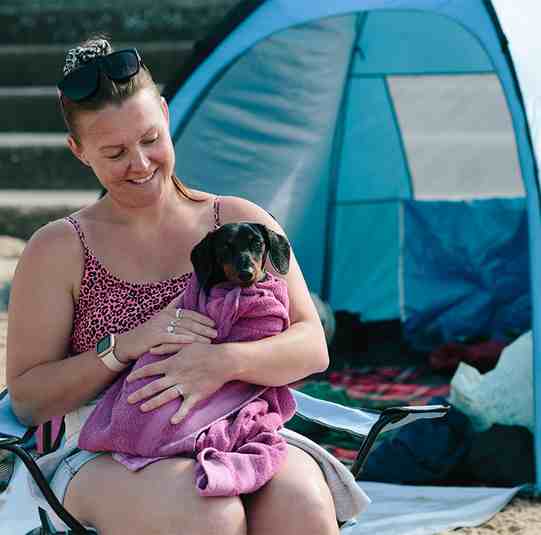 At one with nature and your neighbours.
Our warm, welcoming holiday home ownership community aren't the only new neighbours you'll make when you join us at Golden Beach.
You'll soon also become acquainted with the playful seal colonies based at Sea Palling and Horsey, as well as the red-flanked bluetails, Chinese water deer and otters of Hickling Broad Nature Reserve — a quick journey from our park.
Appreciate nature like never before. Make dreams a reality; join the friendly community at Golden Beach.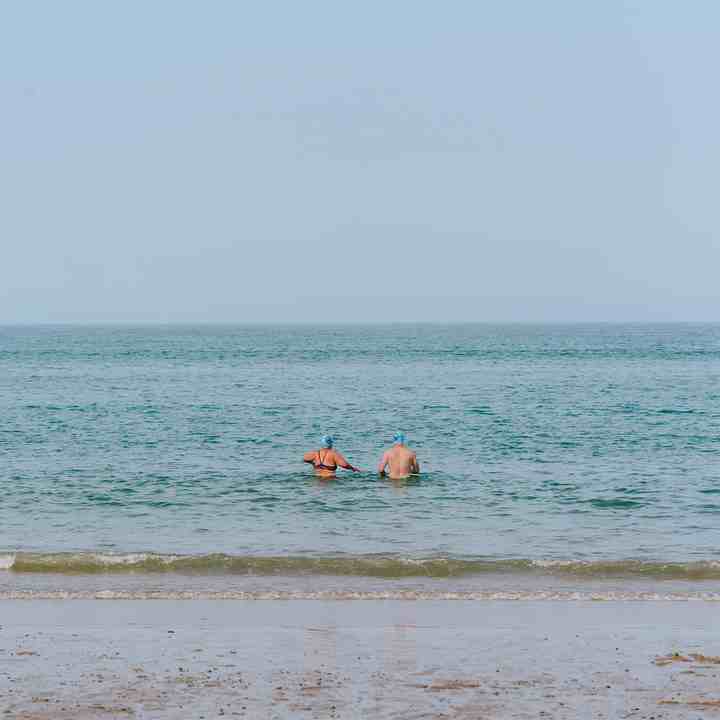 Let's start planning your next getaway.
Golden Beach Holiday Park in Sea Palling puts you in a truly special part of the world. Whether you're keeping things low-key and local or thinking of heading further afield for fun and adventure, north Norfolk doesn't disappoint — there's so much to do and see.

The Broads National Park — Britain's largest protected wetland and truly the jewel in the crown of Nelson's county. There's so much for you (and your pets) to immerse in — boat rides, wildlife spotting, village-hopping, arts and crafts, railways — and it's only four miles away.

Horsey Gap — either an hour on foot or 10 minutes by car, this gorgeous sandy beach is home year-round to seal colonies. Say 'hi' to your new neighbours, then stop off at the Nelson Head for a quick refreshment!

Waxham Great Barn — take the 15-minute walk to Waxham and explore this magnificent, recently-restored grade I-listed Elizabethan barn.

East Ruston Old Vicarage Garden — just five miles up the road is a stunning, creatively-designed 32-acre garden containing many rooms, walks and rare species.

BeWILDerwood — for a fun-filled family day out that the little ones will love, take the quarter-hour journey to this excellent outdoor woodland adventure park, packed full of activities.

Hirsty's Family Fun Park — one for all ages, this outdoor amusement park contains seasonal activities, farm animals, a giant corn maze, play equipment as well as a café.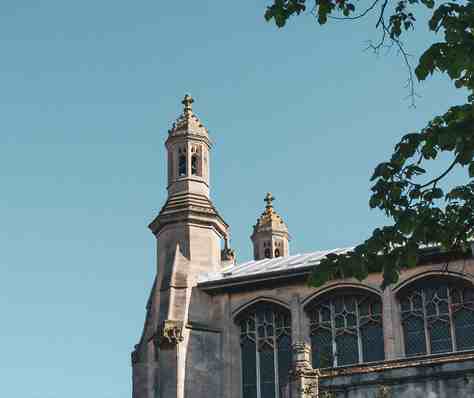 Enquire today
Interested in owning or visiting one of our parks?
Enquire now
Request a brochure
Click the button below to request our free brochure.
Request brochure