Welcome to
Penmarlam Lodge Retreat
near Fowey

Luxury lodge holidays with hot tubs and lodges for sale at our most secluded park near Fowey
Wake up to birdsong and enjoy the most tranquil of escapes in the heart of the Cornish countryside.

Best enjoyed on foot, there's no end of nature to take in near ours. Even the walk to the Old Ferry Inn pub is packed with scenery.
Make Penmarlam your springboard for exploring by car too — the tropical biomes of The Eden Project are just 25 minutes away. Or head 10 minutes up the coast by car to Lantic Bay, the National Trust protected cove that's as dog friendly as it is peaceful.

If you've fallen for Fowey, you can make us a special place to return to again and again with our holiday lodges for sale. We've also got residential ownership options.
Or, of course, you can just join us at Penmarlam for a short break. Step into one of our cosy luxury lodges for a perfect holiday escape — there's even hot tubs! Holidays by nature are what we do best, so if you want to join us for a lodge holiday, our accommodation guide tells you everything our lodges include.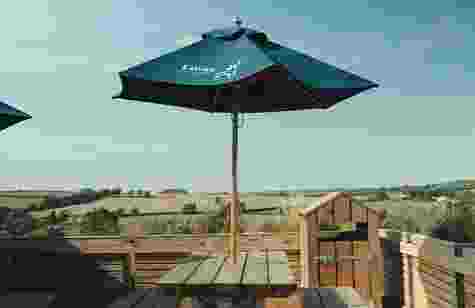 Our amenities at Penmarlam Lodge Retreat.
Open all year round, we've got absolutely everything you'll need at our immaculate park for endless getaways in Fowey.
Direct access to ferry point
Superfast Wi-Fi
Quick access to Bodinnick, boat path & quayside
Access to the Penmarlam Boat Yard
EV charging points available
Dog friendly
Park shop
Play area
Sun terrace near reception
Outdoor table tennis
Dog shower
Info boards / rubbing posts
Fowey's historic harbour, estuary — and breathtaking beaches beyond.
For walking, fishing, canoeing, kayaking, sailing and freshly-caught local seafood delicacies with a friendly Cornish welcome, head off park and hop on a ferry over the estuary.

Pick up your paddle or amble along the Covington or Gribbin Head walk. Don't forget St. Catherine's Castle, or Fowey's very own aquarium. Nearby is historic St Austell, home to its long-standing brewery.
Then, for golden sand backed by imposing clifftops, check out Lansallos Beach, Lantic Bay, Readymoney Cove, Polridmouth Cove and Menabilly Beach — all within walking distance, but easily accessible by car.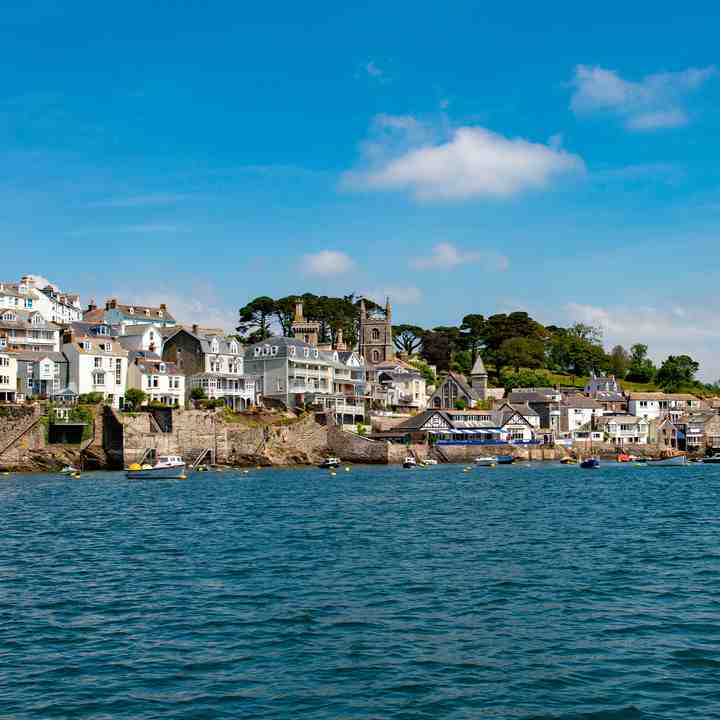 Choose your new home-from-home in Fowey…
Penmarlam is our newest and most secluded park, and we're delighted to offer a stunning selection of luxury lodges, holiday homes and static caravans for sale.
Befitting of their resplendent Fowey surroundings, expect beautiful, open-plan design, characterful interiors, top-notch finishings, freestanding furniture, integrated appliances and private parking.
Each lodge has all the essentials, including double glazing and central heating. Features vary from lodge to lodge, but yours might also boast a few luxury touches, like walk-in wardrobes, wine coolers, wraparound decking and semi-vaulted ceilings.
There's also high-speed WiFi — ideal for family video calls and streaming your favourite on-demand box set. Or, for lunch breaks with a difference, you could even take the office to your holiday home as part of an extended 'work from lodge' weekend…
For those of you who truly fall in love with Fowey and can't bear to ever leave, we even offer residential ownership options.

All yours.

New luxury lodges & holiday homes in Fowey

Your family's personal little bolthole nestled beside Fowey estuary. Sleeping four or six, there's room for all the family. That's not forgetting your furry friends, of course — we're sure Rover will make the lodge fireplace his own in no time at all. Old fashioned fun, but brand new lodges — including our new 2023 development!

Lodges & holiday homes for sale

Why leave?

Residential lodges & holiday homes in Fowey

Enjoy being a permanent resident of Penmarlam Lodge Retreat with one of our stunning ABI Harrogate or Prestige Burleigh lodges. For those wanting to enjoy Fowey's panoramic scenery without ever having to leave, residential ownership is ideal.

Residential lodges for sale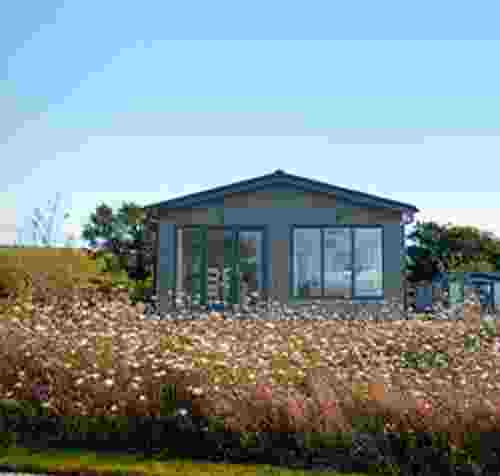 6 holiday homes available

… or just join us for a nature-filled lodge holiday in Fowey.
Just pack up, jump in the car and join us in Fowey for a luxury lodge holiday.
Leave it all behind for panoramic views of Fowey's estuary, for countryside walks to Lantic Bay and for Michelin-starred, freshly-caught seafood.
Whether you're thinking of a recharge-the-batteries short break or an extended fortnight family adventure, our friendly on-park team can't wait to welcome you.
Our stunning luxury lodges have all the bells and whistles — and some even boast hot tubs. Nothing like putting your feet up with a cheeky glass of something after some Cornish coast and country exploration!
Don't forget the family, of course! So no one has to miss out on an incredible Cornish adventure, we're 100% dog and child friendly. Bring Fido along for some walkies to remember!

Luxury getaways to Cornwall's coast.

Lodge holidays in Fowey

An extended weekend? A fortnight of family fun? Whether you're recharging the batteries or escaping to nature, join us for an amazing getaway!

Book a holiday

Bring everyone along.

Pet & dog-friendly holidays in Fowey

No one should miss out — especially considering that Fowey and the south Cornish coast is absolute heaven for our four-legged friends. There's nothing better than that lodge fireplace after a day's exploration.

Book a pet-friendly holiday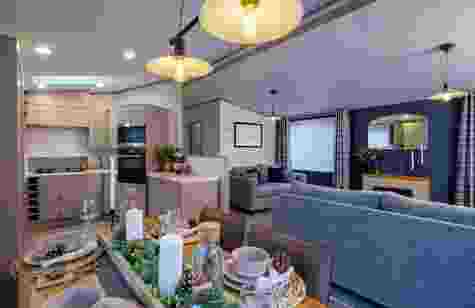 Explore our brand-new 2 and 3-bedroom luxury holiday lodges.
Whether you're buying a holiday home or just hopping on-park for a short break, there's everything you'll need to start making family memories straight away — all the essentials, as well as a fair few little luxury touches to make all the difference. Escape in unrivalled style and comfort.
Spacious, open-plan living areas
Private outdoor decking
42" TVs
Superfast Wi-Fi
En-suite bathrooms
Kitchens with integrated appliances
Contemporary interiors & modern furnishings
Double glazing & central heating
Quality bedding & towels provided
Walk-in wardrobes
Fireplaces
Ceiling speakers
We're pup and child friendly.
The best memories are those made with everyone. This, of course, includes kids and our four-legged friends.

With miles of pathways and lanes, these are walking with a view. Some of the most breathtaking — quite literally, depending on your dog's desired speed! — include the Covington walk, the Polruan to Polperro stroll and the Fowey 'Hall Walk'.
Call in at one of the many dog-friendly pubs in Fowey — a few of our favourites include The Ship Inn, The Lugger or Haverner's.
We welcome up to two dogs per visit to our holiday park near Fowey.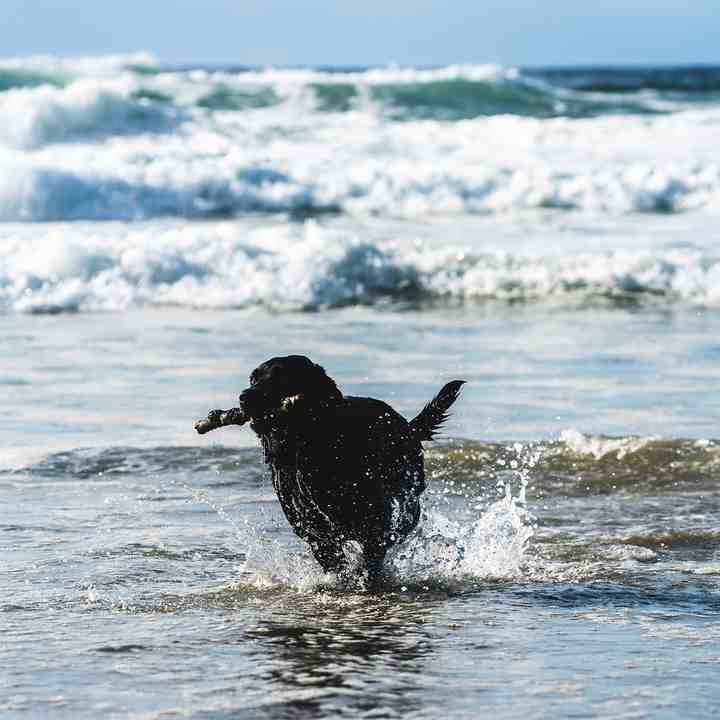 Peace, tranquillity and a warm Cornish welcome as standard.
Think rural views from our brand-new luxury lodges, surrounded by peaceful, undulating Cornish countryside.
Leave it all behind for as long as you please and join us on park. As well as all the amenities you could need, you're assured of a friendly welcome by our attentive on-park team.
Open all year round, you can hop in the car and head for the Cornish coast whenever the feeling takes you — our team will be ready to greet you. With a park shop, kids' play area and superfast Wi-Fi, you don't even have to step off park if you're planning a low-key getaway.
Whether you need a hand planning your next walk or would like us to book you a table at that to-die-for local seafood place, we're only too happy to help.
We've created a special community — we'd love you to experience it.
Something we're particularly proud of is that we're the first holiday park group in the UK to be awarded B Corp Certification, an acknowledgement that every aspect of the running of our parks has the environment and social responsibility at its heart.
Superfast Wi-Fi

Pet friendly

EV charging point available

Across the river from Fowey
Land, sea — Penmarlam has both.
Launch your boat, or moor up at a pontoon berth five minutes down the lane at Penmarlam Boat Park. There's no shortage of self-hire boats if you're looking to set sail, or jump on a trip if you want someone else to take the wheel!
Grab your rod and make the most of the many fishing spots around Fowey estuary, whether on a boat or shored up. Or perhaps canoe the wooded creeks of Fowey estuary under your own steam.
If you're feeling like more of a landlubber, lace up your walking boots and trek the mind-blowing cliff tops and coves. We'd recommend the Gribbin Head walk, allowing you to follow in the footsteps of novelist Daphne du Maurier. It's a jaw-dropping stroll through picture-postcard scenery.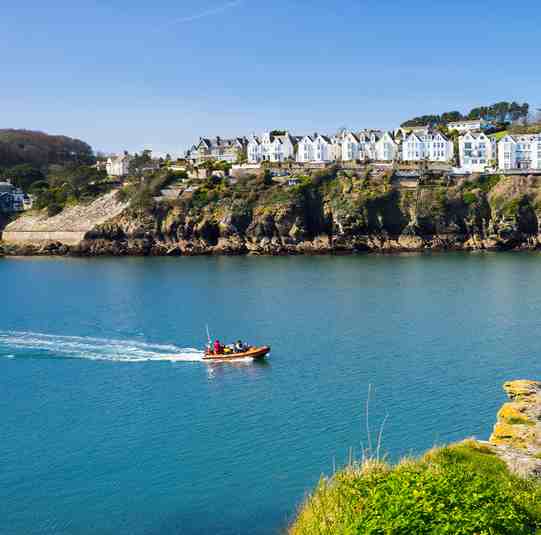 There's no shortage of adventure and excitement in Fowey and nearby.
Thinking of a fortnight escape to your holiday home in Cornwall, or simply up for a leisurely weekend by the sea? Joining us at our holiday park near Fowey opens up so many possibilities and activities. Here are a few of our favourites nearby…

Fowey Estuary & maritime adventures — the stunning National Trust site that provides the backdrop for our holiday park. A dog-friendly treasure trove of walks, Instagram opportunities, seafood restaurants, cosy pubs, boating activities and creeks to canoe.

Country walking trails — the ideal day out for those on four legs or two. There's so many gorgeous walks around Fowey estuary; be sure to check out the Fowey 'Hall Walk', Gribbin Head Walk and the Polruan to Polperro 'rollercoaster walk'.

Connect with the coast — the National Trust's dog-friendly Lantic Bay is one of the favourites in the area, with its own car park. It can also be a walking day out itself; a 1.5 hour amble from our park. Then there's Readymoney Cove, Polridmouth Cove and Menabilly Beach.

Fowey Aquarium — a charming little local collection of Cornwall's sealife, fish and shellfish; well worth a visit, especially if you've got kids.

St Catherine's Castle — a fascinating structure that speaks to Fowey's real history. This small artillery fort forms a pair that were built by Henry VIII in the 1530s to defend Fowey Harbour.

Bird Lady of Fowey — just a short trip over Fowey Estuary is this fantastic, award-winning independent bird sanctuary, run by Sarah. She offers year-round experience days with her collection of beautiful birds.

Day out attractions & family fun — you're just a short drive away from some of Cornwall's most famous attractions, including The Eden Project, Flambards Theme Park, The Lost Gardens of Heligan and Tintagel Castle.

The Eden Project — this 30-acre outdoor garden is home to thousands of plant species.
Buying a luxury holiday home in Fowey.
It's a huge decision, and you're more than likely to have a fair few questions.
If you're thinking of lodge ownership, our team's mission is to provide peace of mind. We're with you every step of the way and want to make things simple, stress free — and fun — as it should be!
Our commitment to service doesn't stop once you've got the keys. As well as extended warranties, our incredible after-sales team is always on hand to make sure you're settling in and enjoying the lodge ownership lifestyle; each purchase comes with extended warranty.
We operate an open-door policy for feedback with complete transparency on all site fees and goings on. The aim, again? Peace of mind.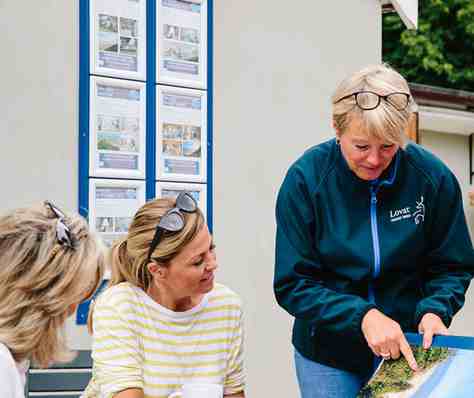 Ready to start your love affair with Fowey?
Discover your dream home-from-home at Penmarlam Lodge Retreat, or just join us for a family getaway. We can't wait to welcome you.
Get in touch
Why Lovat Parks?
We believe service truly matters

We care about people

We love the environment

We create community

We believe in fair practice
Enquire today
Interested in owning or visiting one of our parks?
Enquire now
Request a brochure
Click the button below to request our free brochure.
Request brochure