Hot tub holidays in Cornwall
The ultimate splash of luxury

Hot tub holidays in Cornwall
Discover the ultimate blend of relaxation and luxury with a hot tub holiday in Cornwall. Nestled in the captivating landscapes of southwestern England, these getaways offer warm, bubbling serenity amid coastal vistas and picturesque villages.
Ideal for romantic retreats and family escapes, our hot tub holidays in Mawgan Porth, Hayle and Fowey promise an extraordinary way to unwind, recharge, and make lasting memories amidst natural wonders.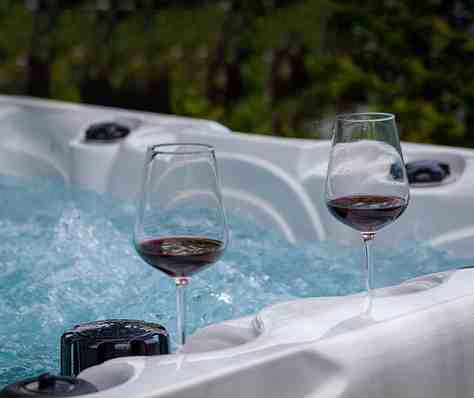 Penmarlam Lodge Retreat - Lodges with Hot Tubs
Located just over the river from Fowey, our quaint and quiet Penmarlam Lodge Retreat offers a handful of stunning lodges with private hot tubs on the decking. Imagine immersing yourself in warm, bubbling waters, surrounded by lush greenery and tranquil views. Our hot tub lodges provide the perfect escape for couples seeking romantic getaways or for families yearning for some quality time together. Unwind in the comfort of your lodge, step into your private hot tub, and let the worries of the world drift away.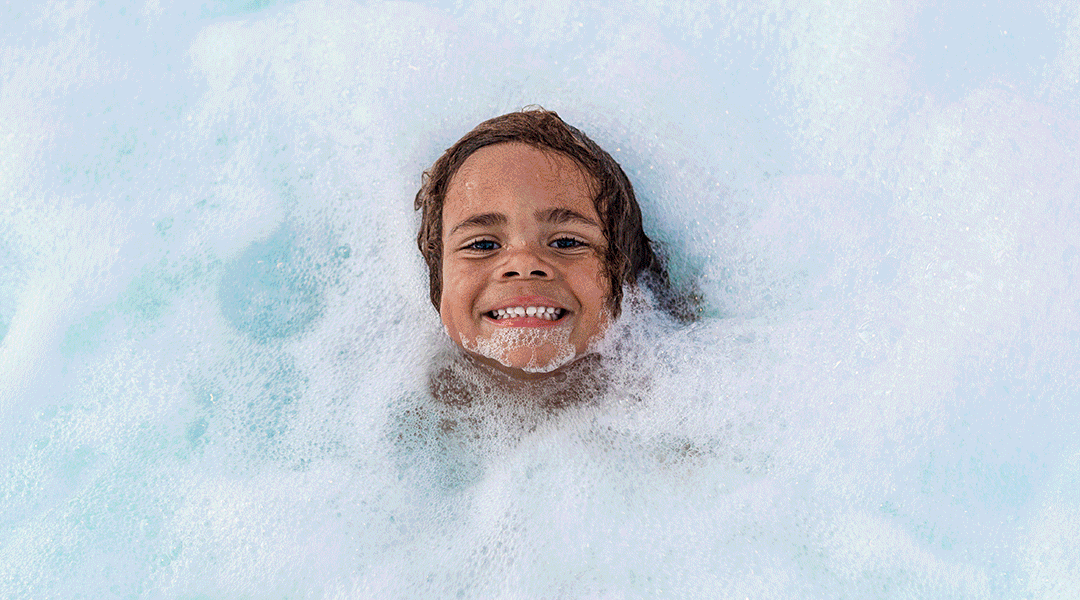 Parbola Holiday Park - Safari Tent Glamping with Hot Tubs
For those seeking a unique and adventurous experience, Parbola Holiday Park presents safari tent glamping getaways with the added luxury of hot tubs. Embrace the thrill of camping in style, with well-appointed safari tents and modern amenities. After a day of exploring Hayle or nearby St Ives, sink into your hot tub under the trees and listen to the leaves rustle overhead. That's our kind of immersion in nature!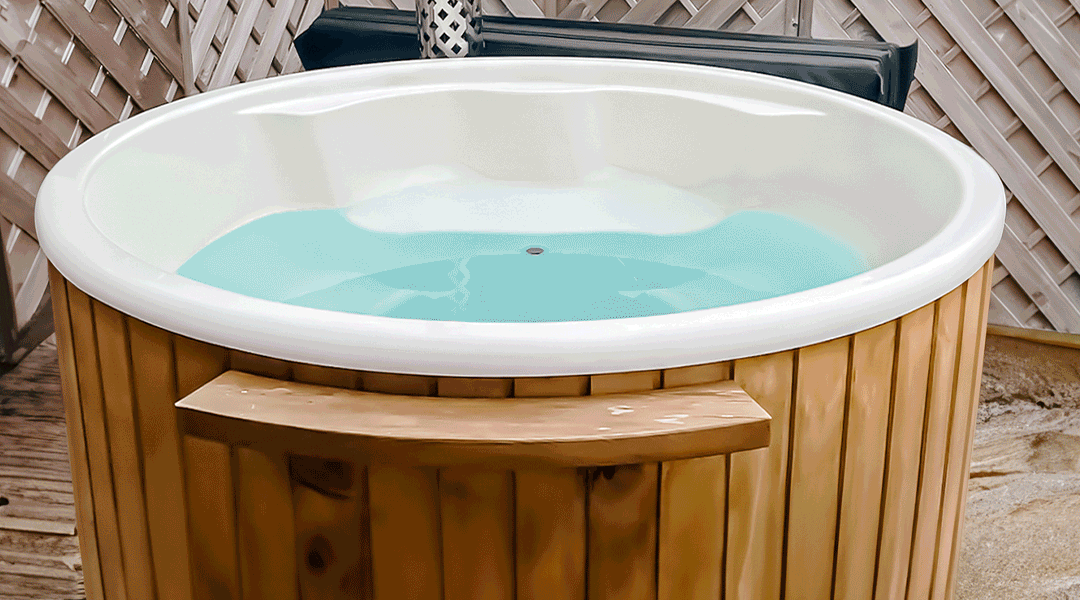 Sun Haven Holiday Park - Shepherd's Hut Glamping with Hot Tubs
Indulge in the rustic charm of shepherd's hut glamping at Sun Haven Holiday Park tucked away between Mawgan Porth and Newquay. These cosy huts offer a perfect blend of simplicity and luxury, and each comes with a delightful private hot tub. Immerse yourself in the tranquil countryside, listen to the soothing sounds of nature, and rejuvenate your senses in your hot tub retreat.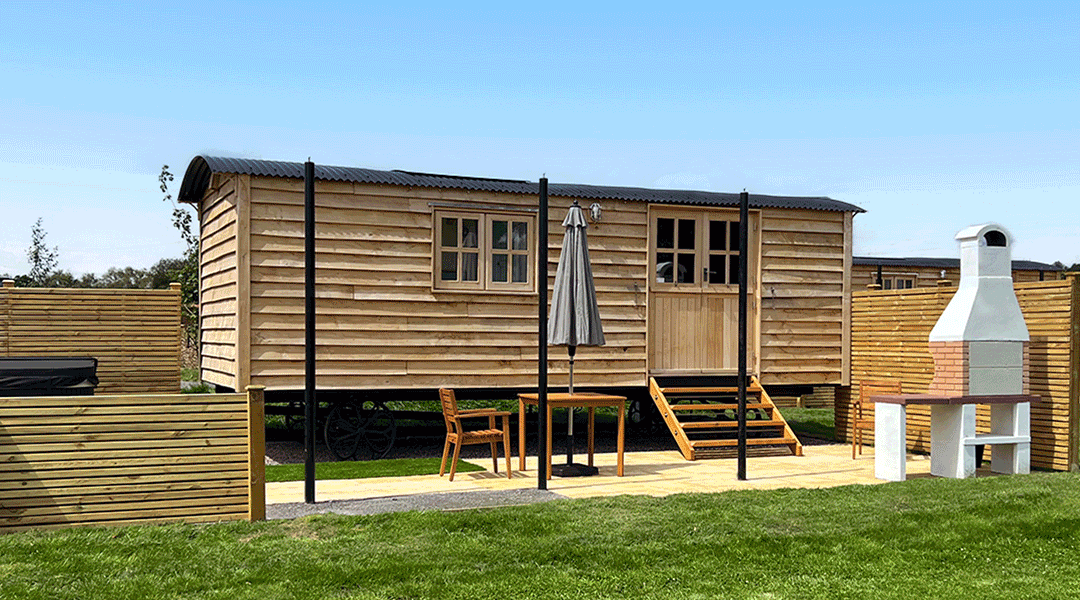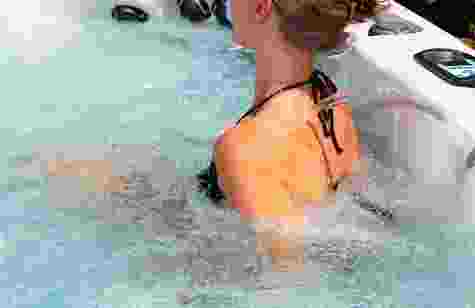 Your luxury hot tub break in Cornwall awaits.
Whether it's Penmarlam near Fowey, Parbola near Hayle and St Ives or Sun Haven near Mawgan Porth and Newquay, we're ready for your arrival.
Incredible Cornish locations
Lodges with hot tubs
Safari tents with hot tubs
Shepherd's huts with hot tubs
Private outdoor hot tubs
Towels and linen included
On park shops and amenities
Why Choose a Hot Tub Holiday in Cornwall
Relaxation.
Soak up Cornwall's slower pace of life in a hot tub where you can unwind and leave the stresses of everyday life behind.
Romantic Breaks.
Whether it's celebrating an anniversary or simply enjoying each other's company, hot tub holidays in Cornwall set the scene for a truly romantic retreat.
Escape to Nature.
Cornwall's picturesque landscapes, from the rugged coastline to lush countryside, provide a stunning backdrop for your hot tub getaway with the whole family. Did you know we also welcome dogs?
Explore Fowey, Hayle and Mawgan Porth
After some rest and relaxation in your own hot tub, head out to some of our favourite Cornish corners.
Fowey: A charming town with cobbled streets, Fowey is a haven for art enthusiasts, history buffs, and foodies. Wander through art galleries, explore the historic Fowey Harbour, and enjoy delicious seafood at waterfront restaurants, all a 2 minute ferry away from our very own Penmarlam Lodge Retreat.

Mawgan Porth: A family-friendly destination, Mawgan Porth boasts stunning sandy beaches and opportunities for water sports. It's the perfect spot near Sun Haven Holiday Park for adventurous souls and beach lovers alike.

Hayle: Parbola Holiday Park is on the doorstep of historic Hayle and a 5-minute drive from Gwithian Towans beach with its stunning waves, dunes, and rock pools. Extending from Hayle to Godrevy beach, Cornwall's iconic north coast sands are something truly special.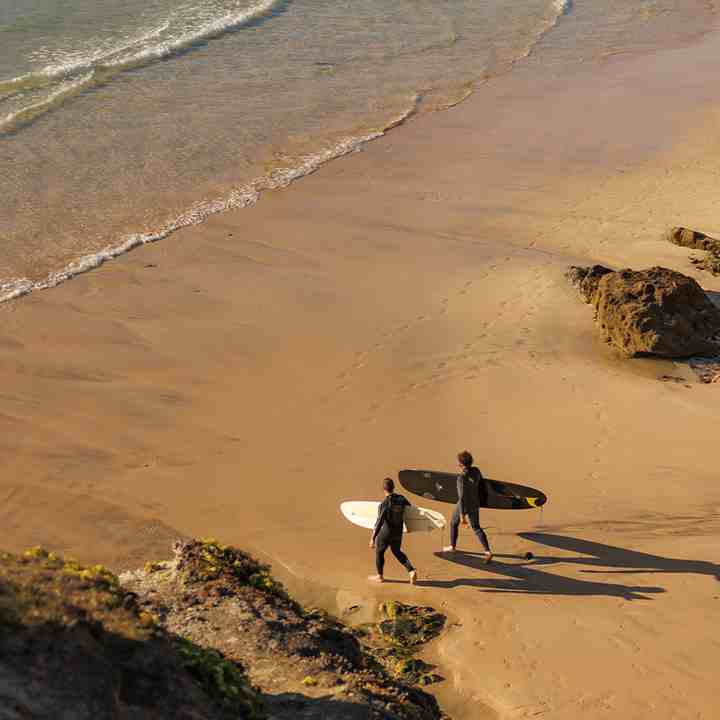 Whether you choose a lodge, safari tent, or shepherd's hut, your hot tub getaway will be nothing short of extraordinary.
Immerse yourself in the beauty of Fowey, Hayle, and Mawgan Porth, and create lasting memories with your loved ones. Prepare for a rejuvenating and unforgettable experience as you unwind and embrace the magic of Cornwall's hot tub holidays.
Book now
Why Lovat Parks?
We believe service truly matters

We care about people

We love the environment

We create community

We believe in fair practice